---
---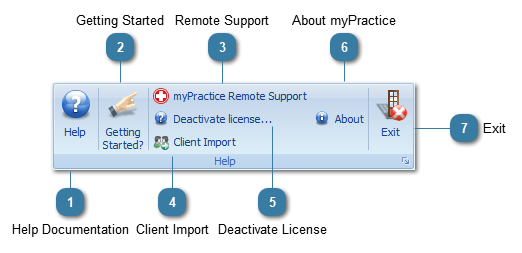 Use this option to
import
any initial Client Information. Note this is not available for myPractice Live Fully Hosted users.

Click to view details about myPractice including the version number of myPractice installed on your computer as well as your License Activation Key.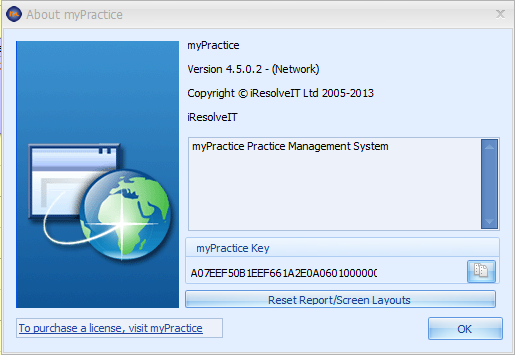 Reset Report / Screen Layouts - this button is occasionally used by the Support team to reset a form or screen layout if there has been an error.