The find client form allows you to search for a client, view appointments, open a client record, send an SMS and more.
TIP  Ctrl + F anywhere in Bp Allied will open the Client Search screen.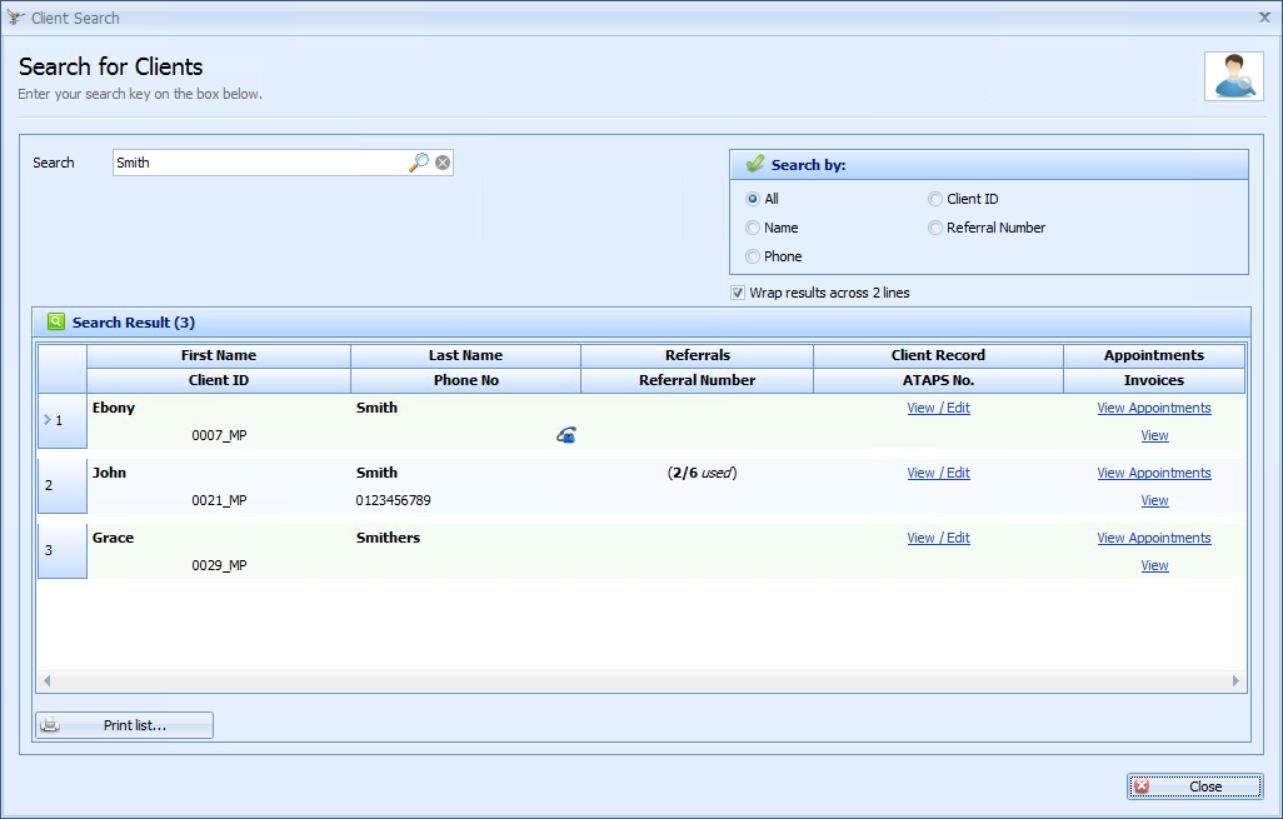 Field

Description

Search

Start typing the client name directly into this field.

Search by

Click the radio button to search by Name, Phone number, Client ID, Referral Number or All fields.

If searching by phone number, the search automatically removes any spaces in the number.

Search Result

Above is a search result for searching for "Smith" in ALL fields.

When an inactive client is displayed in the Find Client search, it has a pink background.

Wrap results across 2 lines

If the box is ticked, the results display on multiple rows in a narrower window. This option is saved once ticked.

View Appointments

Click on the link to view a clients appointments.

Phone No

The primary phone number is displayed in the search.

Click the phone icon to view all of a client's phone numbers.

The Phone Number list displays.

The Send SMS option is only enabled for numbers specified as mobile phone numbers.

Client Record

Click View/Edit link to open the client record of the selected client.

View Invoices

Click the link to view a clients Invoices in the Invoice Module.