---
---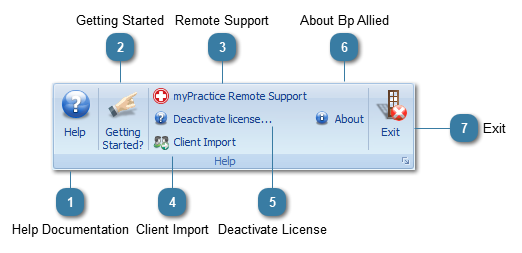 Click to open this Help Documentation.

Click for help to Get Started using Bp Allied

Click to access
Bp Allied
Remote Support
.  Support is available Monday to Friday 9am to 5pm AEST. 

Click to view details about Bp Allied including the version number of Bp Allied installed on your computer as well as your License Activation Key.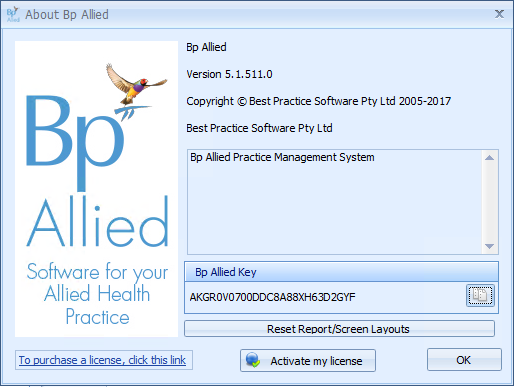 Reset Report / Screen Layouts - this button is occasionally used by the Support team to reset a form or screen layout if there has been an error.

Click this button to exit the Bp Allied program.