Opening a Document, Email or Phone Call on a client record
---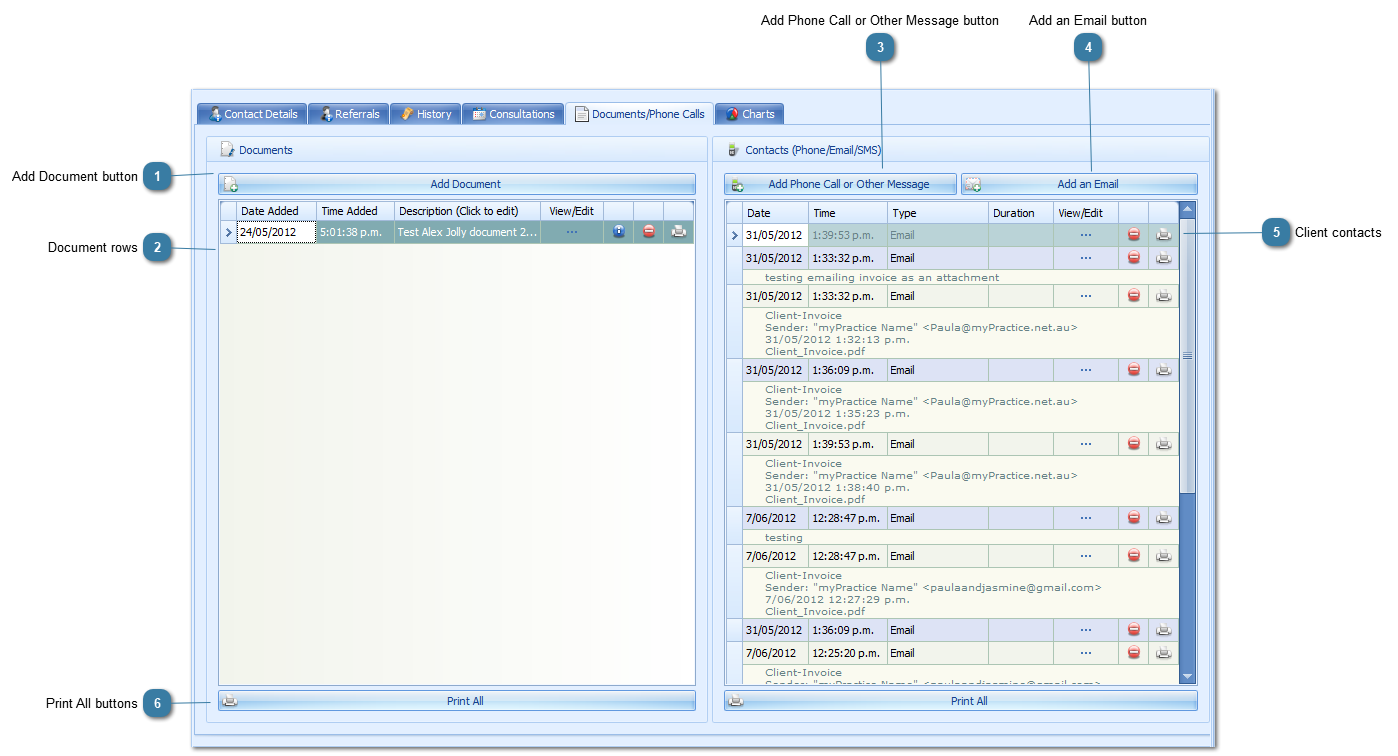 Click the
Add Document
button to add a document to the Client's record.

Rows of documents added to a client record
Click

to open the document
Depending on the type of document, you will be prompted with one of the following messages: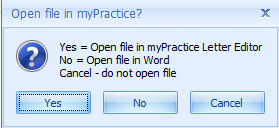 or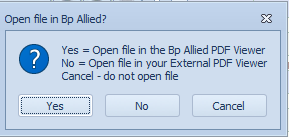 Details on managing PDF documents can be found
here
.    
Click

to view information about the document

Click
to delete the document
Click

to print the document

Click the
Add an Email
button to add an email to a client record

Any emails or SMS messages sent from Bp Allied, whether manually, or automatically via the
Scheduler
will be recorded here. Emails and Phone call notes can also be manually added. The fields displayed can be updated using the
Column Chooser
in the same way as any grid can be updated. The Added by User field will be automatically filled in with "Automated" if an email or SMS is sent via the Scheduler.
Click

to open the email\phone record
Click
to delete the email\phone record
Click

to print the email\phone record