---
---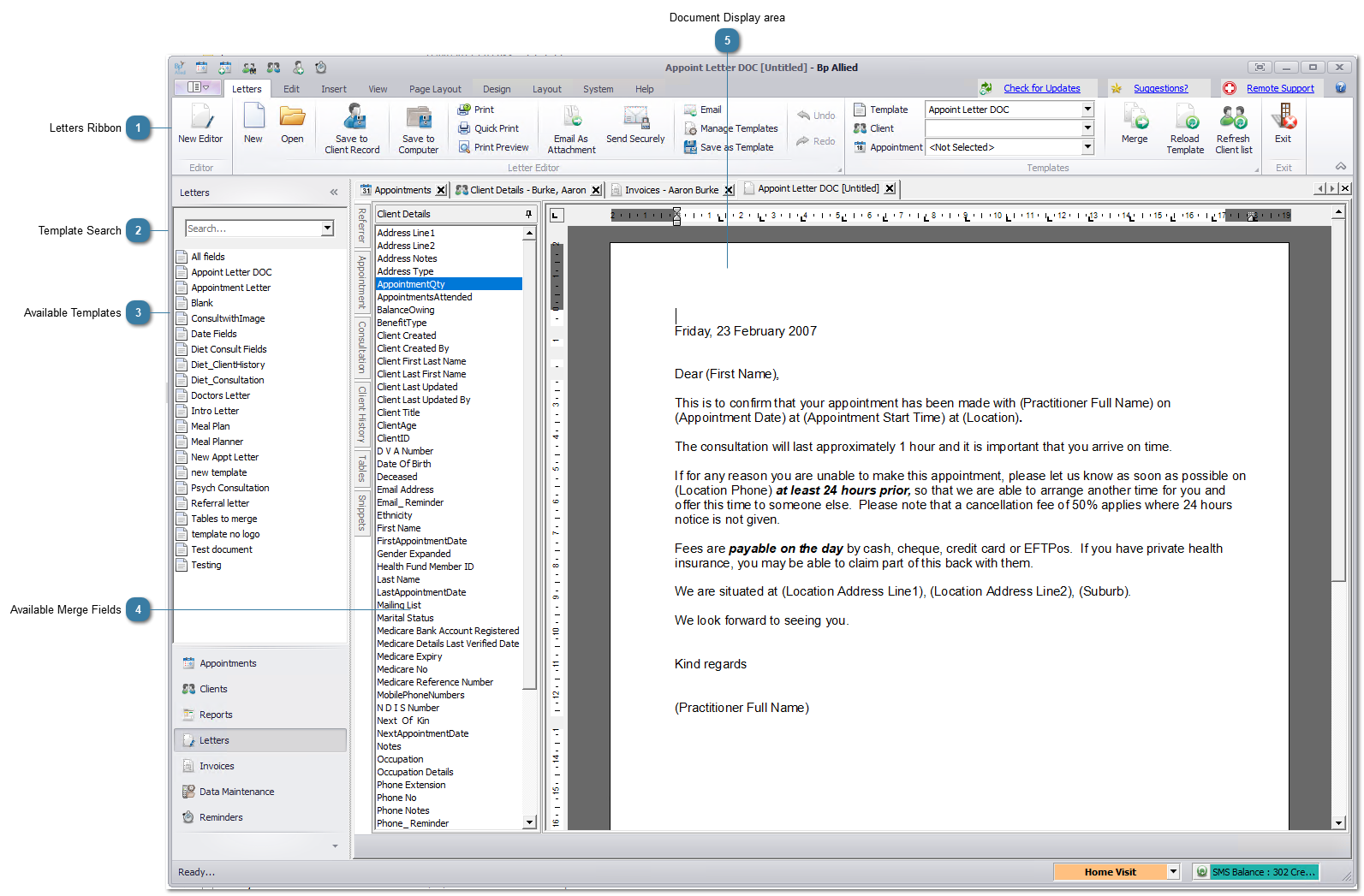 Letters Ribbon

Toolbar button and options to manage letters. Find out about the various ribbons by clickin on the following options:
Note: Labels functionality is not available in version 5 at this time.

Template Search

Use this to search through the available templates list.

Available Templates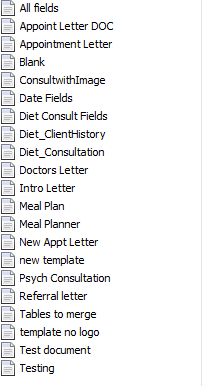 Displays the list of templates available.

Available Merge Fields

Displays the list of merge fields available. By default this is the Client Details list. Other lists can be selected from the tabs on the left hand side of the window.

Document Display area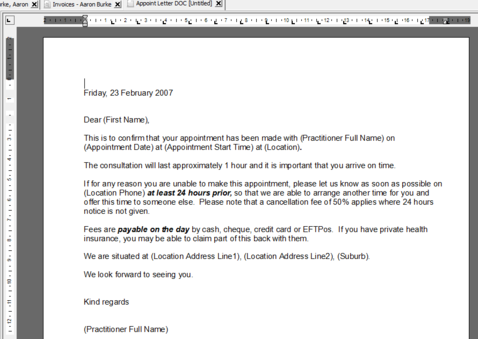 Used to edit and merge the templates.