As of Saffron SP2, the Latest News section has been added to Bp Premier. The Latest News section provides an easy method for accessing recent information about Bp Premier, such as recent updates and known issues, recent newsletter articles, and tips and tricks.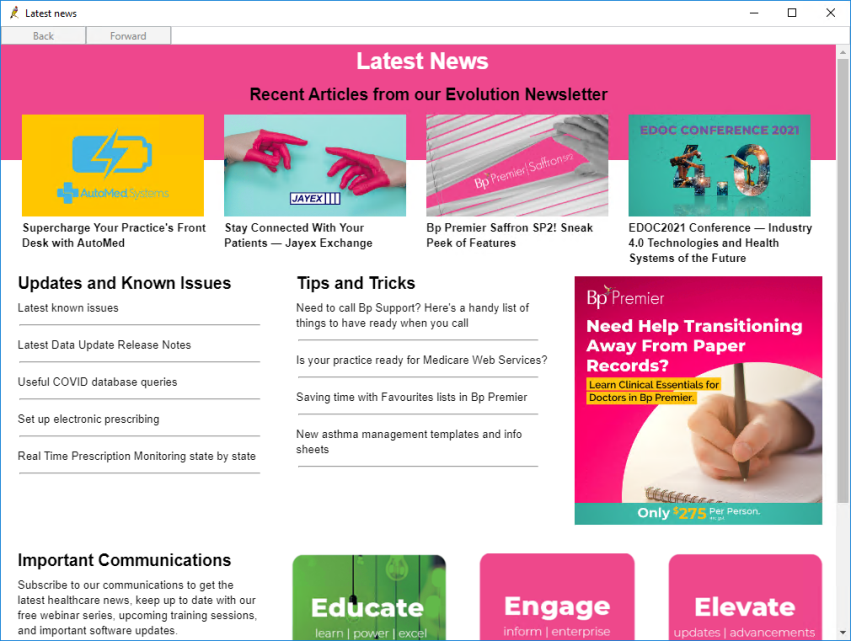 Accessing Latest News
Access the Latest News section by selecting Help > Latest news from the Bp Premier home page.
When logging into Bp Premier as of Saffron SP2 you have the option to select Latest news from the Start in: dropdown menu. If you choose this option, the Latest News section will appear when you log in.
Last updated 20 October 2021