The clinical reports provide information on My Health Record upload statistics and other provider-related functions.
Health Summary Upload Count reports include only uploads in which the visit was saved. If a Bp Premier user has uploaded a Shared Health Summary and closed the record without saving the visit, the upload will not be counted.
Access clinical reports
To access reports, you must have the Reports permission set to Allow access, and you must have reports set up via Setup > Users > Edit > Set Reports. See Set up users to run reports for more information.
From the

Bp Premier

home screen, select

Management

> 

Reports

. The

Bp Premier

Reports screen will appear.
Select the report you wish to view from the Available reports list. Depending on the report, the

Choose the Report Parameters

screen may appear.
If the

Choose the report Parameters

screen appears, select your required report parameters from the

Date, locations and Providers

,

Billing

,

Banking

and

Configuration

tabs, and click

View Report

.
Shared Health Summary Upload Count - by patient
This report includes the count of times Shared Health Summaries have been uploaded and the number of patients who have had a Shared Health Summary uploaded. The details of each patient and the provider who performed the upload are included.
Shared Health Summary Upload Count - by provider
This report is similar to the Shared Health Summary Upload Count - by patient report but groups by provider first making it easier to find how many times a provider has uploaded Shared Health Summaries.
Total vaccines provided
This report supplies totals of vaccines administered by a practice during the selected period, broken down by vaccine, batch number, and provider. Practices can use this report to monitor vaccine stock levels at regular intervals.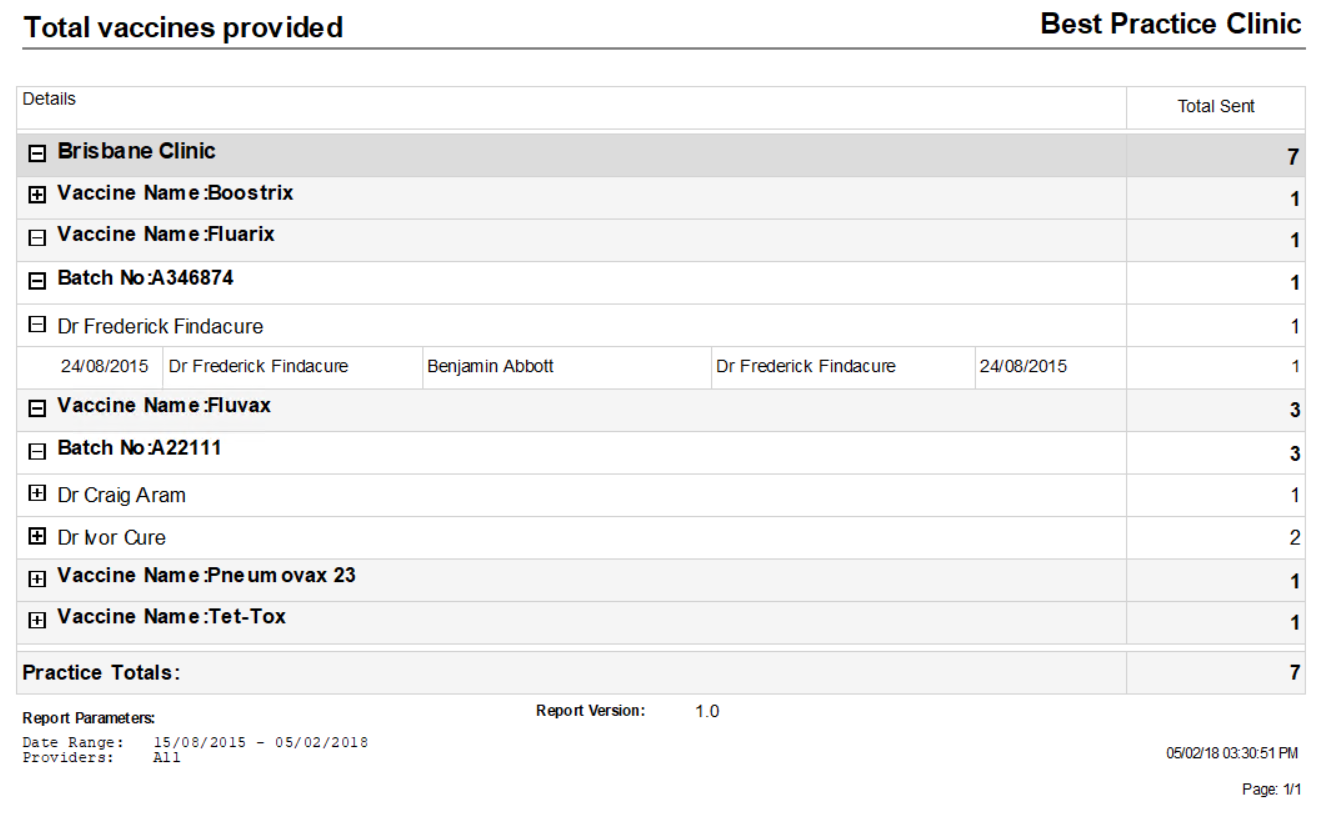 Related topics
Last updated 04 April 2022