The below links point to Microsoft articles on upgrading your edition or version of SQL Server.
For example, follow the links to find instructions on how to upgrade:
an Express edition to SQL Server 2019 Standard (upgrading the

edition

)
an older version to SQL Server 2019 Express (upgrading the

version

)
Upgrading from the Express edition to a Standard or Enterprise edition is necessary if your database is approaching the 10 Gb size limit for the Express edition.
Upgrade to a Different Edition of SQL Server
Upgrade to a New Version of SQL Server
You will need the installation media for the version or edition of SQL Server you are upgrading to. SQL Server 2019 Express upgrade file can be downloaded here.
Back up your existing database immediately prior to the upgrade.
Notes
If you are required to select an instance of SQL server to upgrade, select 'BPSINSTANCE'.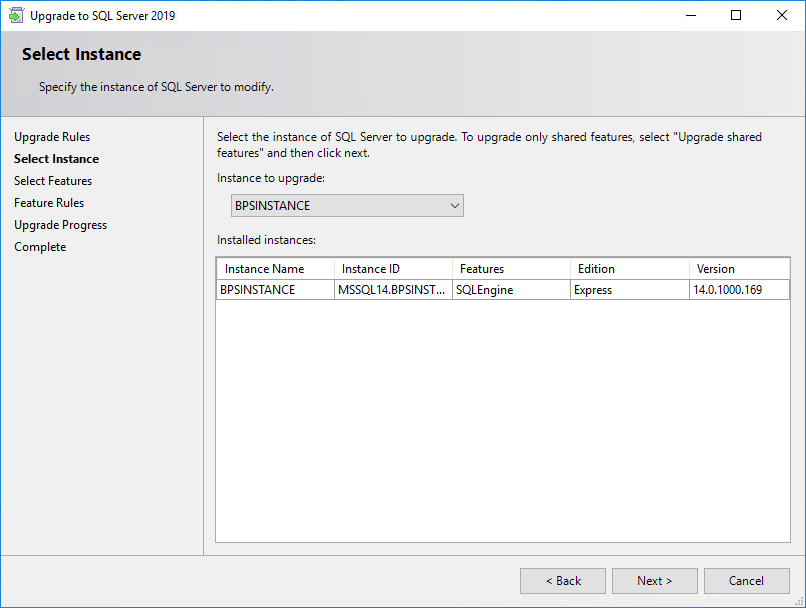 If you are upgrading to SQL Server 2012 or higher, the following message will appear twice during the upgrade:
'Login failed for user <HOSTNAME>\<Username>. Reason: The account is disabled.'
Click Cancel to proceed with the installation every time this message appears.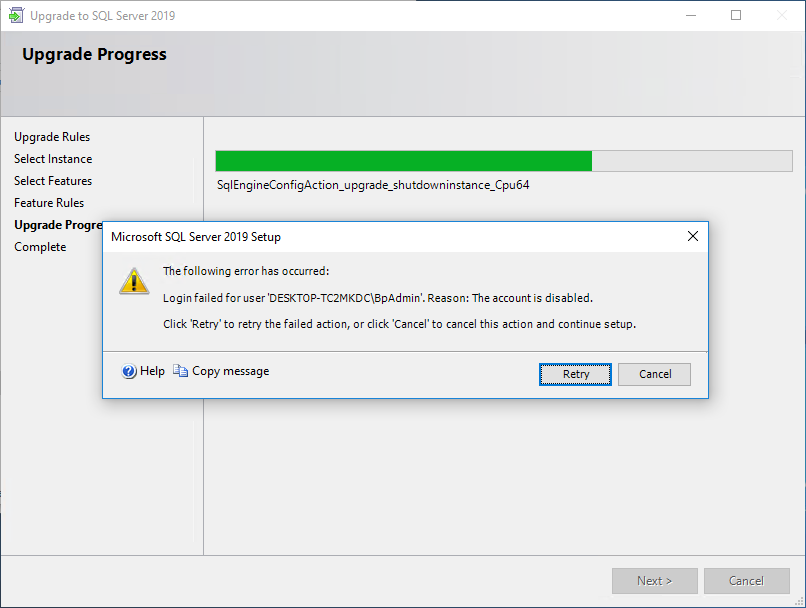 Last updated 18 February 2022